Sewage Backup Cleanup in North New Jersey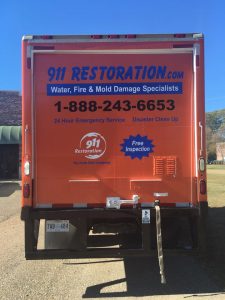 Nothing is more unpleasant to deal with than when your sewage system backs up. When something like this happens it is important to be able to call on a company that is both capable and affordable.
Adi and Michael, owners of 911 Restoration New Jersey, want you to feel comfortable calling on them during a sewage backup crisis. Their team specializes in getting homes back to pristine condition after such an incident takes place. Call mold removal Bloomfield at 862-801-3104 and allow us to provide you with a free visual inspection.
The sewage cleanup crew in North New Jersey make themselves available 24/7/365, enabling them to get to you quickly after a sewage backup occurs.
Our teams know that when it comes to sewage, the only thing you want is for your house to be restored back to normal as soon as possible, and we know we can do just that.
We do not want to have to make you wait any longer than you have to, so we make it our priority to get a sewage cleanup crew at your home within 45 minutesof your call. They will arrive fully equipped with the most advanced sewage cleanup technology, permitting them to get the mess out of your home quickly, yet thoroughly.
If your home has experienced a sewage backup, call the North New Jersey pros today. We will get your home fresh and clean again in no time. Call us at 862-801-3104 and see how we can help.
Your Sewage Backup May Be Preventable
Having been in the industry for over 35 years, 911 Restoration of North New Jersey knows the ins and outs of practically every type of home sewage system.
Through all their experience, the experts have come to realize that there are mainly three major reasons sewage problems occur.
In an effort to help their customers keep their homes safe, the North New Jersey experts want to give you some tips on how to prevent a sewage backup in your own home.
Look Out for Clogging. Sometimes a clog is not as apparent as you may think. You need to regularly check the main sewage line and the drain line. There are ways to figure out which line is having an issue. Most likely if a toilet will not flush, then the drain has a blockage. If you flush your toilet and it backs up on a regular basis, then the issue most likely is affecting the main sewer line.
Keep Your Lawn Clean. The roots originating from the plants in your yard have the ability to mess with the sewer system. Roots are incredibly strong and can easily ruin pipes and other parts of the line. This usually comes from old tree roots that have been able to burrow deep into the ground. It might be necessary to get them removed if they are causing interference.
Sewer lines can become old and faulty. Even though these systems are made from stable materials like metal, iron and clay, they can still deteriorate as time passes. When pipes and drains made from these types of materials begin to experience wear and tear, then sewage backup issues can become more prevalent.
Keep A Regular Eye On Your Sewer System to Prevent a Backup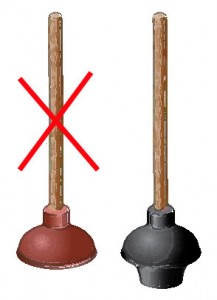 You can maintain well-functioning sewer pipes by having a plumber inspect them with the changing of the seasons.
Many homeowners can avoid sewage backup disasters by having the pipes insulated and replaced when needed. You can do this yourself or hire a professional to do the job, just as long as it is done right.
If you decide to deal with a clog yourself, make sure to not pour harsh drain cleaners into your sink, toilets or shower.
They have the potential to destroy old pipes, causing an even bigger issue than a mere clog.
Let 911 Restoration of North New Jersey handle your home sewage backup the right way. Call professional restoration in New Jersey so we can begin giving you and your family a fresh start. Call us at 862-801-3104
Serving the communities of Bayonne, Bloomfield, Chester, Clifton, East Orange , Elizabeth, Elizabethport, Fort Lee, Hackensack, Hightstown, Hoboken, Irvington, Jersey City, Kearny, Linden, Montclair, Newton, Newark, North Bergen, Parsippany,, Paterson, Plainfield, Rutherford, Sparta, Teaneck, Union, Union City, Washington, Wayne, West New York, West Orange, Woodcliff Lake, Wyckoff and surrounding areas.