About 911 Restoration North New Jersey
Adi and Michael started 911 Restoration North New Jersey as a way to help even more people in their community. They already own New York based branches in Brooklyn and Manhattan, and now have expanded to incorporate the entire state of New Jersey.
Both Adi and Michael want 911 Restoration to be the go-to home restoration company on the east coast. They have always had a mission to reach as many people as they can, and by including New Jersey as part of their service area they have taken a giant leap to reaching that goal.
We Care About Efficiency and Professionalism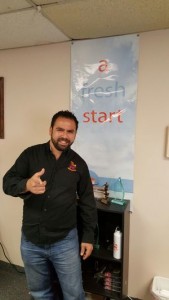 The branch owners made sure that the North New Jersey branch is licensed, bonded and insured, as well as being IICRC certified in all types of home restoration practices.
Water damage repair, mold removal, fire and smoke remediation, sewage cleanup and disaster restoration are all services that fall the 911 Restoration North New Jersey repertoire. We have the skills to get any job done correctly the first time around.
Whenever someone is in need of home restoration there is always an element of insecurity when it comes to facilitating help. Adi wants homeowners to know that they can trust 911 Restoration North New Jersey to do good, honest work.
Seeing the look on his customer's faces when his team gives them back their newly renovated home is one of the reasons he got into this business to begin with.
The professionals at 911 Restoration North New Jersey are equipped with the most state-of-art technology. The team's capacity to use this equipment to the best of its ability enables them to achieve and maintain customer satisfaction on each and every job.
Our Staff Wants to Restore Both Your Home and Your Life
911 Restoration North New Jersey cares as much about restoring homes as they do comforting their customers. We make sure each and every homeowner is left with the peace of mind that their home was restored not only beautifully, but correctly as well.
If you are in need of any type of home restoration work, call the pros at 911 Restoration North New Jersey. Adi and Michael look forward to being given the opportunity to give you a new home and a fresh start.