Mold Removal in North New Jersey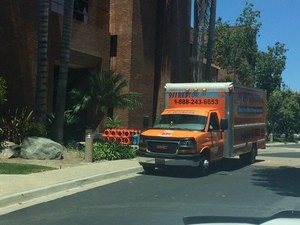 911 Restoration of North New Jersey branch owners Adi and Michael understand the serious impact mold can have on both the home itself and the health of the people living inside.
Our 35 years of experience give us the skills and know-how needed to implement proper mold remediation.
When it comes to handling mold, clearing it out thoroughly and with the right materials is the only way to make sure that it will not cause damage. Call damage control 911 at 862-801-3104 and allow us to provide you with a free visual inspection.
Adi and Michael promise that their mold removal professionals are well-trained at completely clearing homes of all types of fungus and mold spores.
Our licensed, bonded and insured mold removal team is IICRC certified, making them exceptionally qualified to handle your mold remediation job. We know just how important it is to check for mold growth after a home has been affected by water damage, so we offer free visual inspections to all of our customers.
Water is the lifeblood mold, giving it the ability to spread over every moisture-rich surface in the home. This process is sped up even more if there are mold spores present in the air, since all they need is water to begin growing. Since mold forms quickly, the mold removal specialists at 911 Restoration of North New Jersey vow to be at your home within 45 minutes of receiving your call, minimizing the infestation as much as we can.
Homeowners can prevent mold and mildew from getting worse by keeping their home as dry as possible. If there is a chronic leak somewhere on your property, call the mold removal professionals in North New Jersey to clear your property of all water damage in order to prevent a full-blown infestation.
Our mold removal crews are standing by 24/7/365 in order create a cleaner, healthier home for you and your family, any time, day or night. Call us at 862-801-3104 and see how we can help.
We Give All of Our Attention to Mold Remediation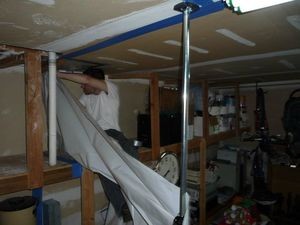 Even though most people are put off by the way mold looks, there are actually way bigger issues when it comes to having the fungus present in the home. Mold has the possibility of causing serious health issues depending on the type.
Long term exposure to mold has the ability to cause medical issues including difficulty breathing, skin rashes, itchy eyes, runny nose, coughing and chronic headaches.
In order to be as safe as possible, it is wise for homeowners to get a free visual inspection from our mold removal pros, that way you will know exactly what steps are necessary.
It is important that homeowners know all the facts about mold, and we want to help make that happen. The 911 Restoration New Jersey mold removal agents are readily available to help customers understand the entire fungus remediation process. Our educated staff is more than happy to assist you in answering any questions you may have concerning mold, so do not hesitate to call us at 862-801-3104.
Let Us Clear the Mold Out of Your Life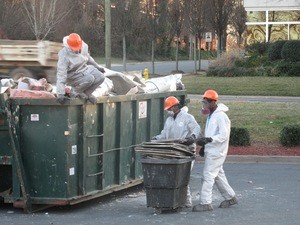 The mold removal professionals in North New Jersey take mold removal seriously, from the restoration procedure itself to all the logistics surrounding the actual work.
In order to make sure that everything is with the utmost professionalism, our service agents will handle the entire insurance process for you. They will do everything from speaking to representatives over the phone to filing all the paperwork.
911 Restoration of North New Jersey wants to do everything we can to help you save money, including working with your insurance company to get the best possible coverage out of your policy, as well as offering competitive, affordable prices. 
This way you don't have to worry about the cost of the mold removal, but instead, focus on being there for your family.
Our first priority is giving our customers peace of mind by helping them know that they are in capable hands. 911 Restoration of North New Jersey gets the job done right the first time around, making sure that your home is mold-free by the time we are done with it.
You do not have to share your house with mold. Call the mold removal experts today, so we can begin giving you the fresh start you deserve. Call 911 Restoration of North New Jersey today!
Serving the communities of Hightstown, Passaic, Phillipsburg, Union City, Hackettstown and surrounding areas.