Mold Removal Passaic
Mold, fungus and mildew can sometimes be hard to spot, which is why homeowners should call the mold removal Passaic techs at 911 Restoration of North New Jersey to come check the home for any traces of the substance.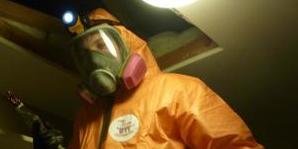 It is crucial to get help as soon as possible after your home has been exposed to water damage, because all mold spores need to flourish is moisture and time.
In order to make this possible, we keep our mold removal Passaic experts available 24/7/365, that way you can call us literally anytime to schedule an appointment for a free visual mold inspection.
We are IICRC certified to implement all types of fungal remediation services, such as:
Water damage restoration

Moisture extraction

Thorough drying techniques

Sanitization

Spore removal

Drywall replacement

Vapor Barriers

Air filters and purifiers

Mold testing

Cleanup services

Vacuuming
Keeping you safe from the harmful effects of mold growth is our main priority, so call our mold removal Passaic professionals today and we will go the extra mile for you and your family.
Providing You With Professional Mold Remediation
Conducting the visual inspection will help us locate the source of the mold infestation and figure out the best solution to your problem.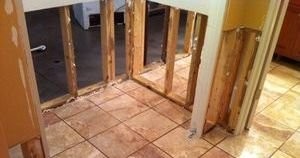 Our mold removal Passaic team will look for signs like leaks, dampness, cracked drywalls, discolored ceilings and foul, musty odors.
We know for sure that when water is allowed to stagnate for a mere 24 hours, it can create the moist environment perfect for mold to thrive, which is why we emphasize acting fast.
Immediate action is necessary in order to stop an expansive growth, so you can count on the mold removal Passaic staff to arrive equipped with all the gear needed to begin cleaning the home.
We use vapor barriers to stop spores from spreading all throughout the home, so once those are set up, we will implement air movers, dehumidifiers, air purifiers and wet vacs. For the most fast and efficient mold mitigation services, call our mold removal Passaic technicians today!
Customer Service Is Key To Any Successful Fungus Removal Job
Most fungus extraction companies are going to solely focus on clearing your home of mold, but when you hire us, you get so much more than just a home cleaning.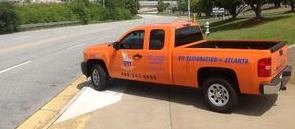 Our mold removal Passaic agents will be there to be a shoulder to lean on and guide you through the entire mold eradication process.
We will treat you like you are part of our family by ensuring your emotional wellbeing is in tact, despite the commotion going on around you.
Providing you with optimal customer service is the main goal of our mold removal Passaic specialists, and if we can keep you feeling safe and secure when you are faced with mold, then we will consider it a job well done.
Call our mold removal Passaic pros at 911 Restoration of North New Jersey today and we will go above and beyond to make sure you get the fresh start you deserve.