North New Jersey Sanitization Services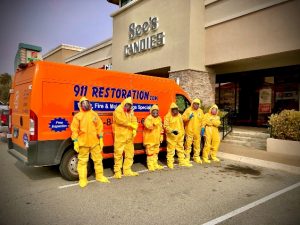 Recently, New York City and northern New Jersey were declared the "epicenter" of the coronavirus crisis. With thousands of new cases being reported each day, it's critical that North New Jersey residents stay safe in their homes, practice social distancing, wash their hands for at least 20 seconds or more throughout the day, and wear a face mask when visiting the pharmacy or the grocery store.
 One of the scariest parts about the coronavirus is that many people do not even know that they have it and could possibly infect others. This is because tens of thousands of people can have the virus for up to two weeks without showing any symptoms or signs of infection. The best way to know if you have the coronavirus or not is to get tested by a team of medical professionals. When symptoms do finally arise, they can resemble the common flu and include: 
Dry coughing or wheezing

Significant trouble breathing

Aches or pains

Tiredness or fatigue

A fever
 If you or anybody you love is feeling ill, it is best to seek medical treatment right away. After, you should self isolate and stay inside of your home in order to reduce the spread of the virus.
 During this time of crisis and concern, 911 Restoration New Jersey is here to help. Our sanitization specialists will provide you with a safe and pristine environment to take shelter in. Whether it's your home or business, we'll deep clean it following the strict protocol set forth by the CDC and EPA. Call us at 862-801-3104 and see how we can help.

 Our team of licensed, bonded, and insured sanitization experts will thoroughly deep clean your home, office building, retail store, restaurant, or apartment complex down to a microscopic level. This will kill any icky germs that may be living on the surfaces of your home or commercial property. 911 Restoration of North New Jersey is available 24/7/365, so we will be at your doorstep within just 45 minutes of your first call to mold removal Caldwell anytime of the night or the day.
 Allow us to help you so that we can contain this virus. Remember, we are all in this together. Let us help you get the fresh start you need and deserve during this troubling time. Call professional restoration nj at 862-801-3104