Mold Removal Union City
Homeowners can count on the mold removal Union City techs at 911 Restoration of North New Jersey to offer you and your home a fresh start after it has been affected by a fungal infestation.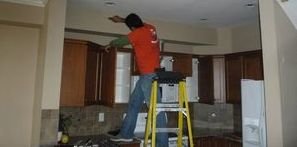 To best serve you, we are available 24/7/365 to schedule you an appointment to receive thorough mold remediation and water damage restoration services. Call us at 862-801-3104 and allow us to provide you with a free visual inspection.

Our mold removal Union City experts have many years of experience removing mold infestations, and will provide you comprehensive services, such as:
Water damage restoration

Moisture extraction

Thorough drying techniques

Sanitization

Spore removal

Drywall replacement

Vapor Barriers

Air filters and purifiers

Mold testing

Cleanup services

Vacuuming
Whenever you suspect fungal growth in your living quarters, there is probably also excess moisture present that has been caused by issues such as pipe bursts, roof leaks, or water-based appliance hose ruptures.
Our mold removal Union City experts are IICRC certified to handle all degrees of mold, fungus and mildew, so call us today and we will provide you with a free visual mold inspection as soon as we arrive. Call us at 862-801-3104 and see how we can help.

We Know How To Deal With Mold In Your Home
It is important to hire a company that is familiar with proper fungus eradication, not only because it is crucial to the upholding the structural quality of your home, but because of the health risks it can have on everyone living with it.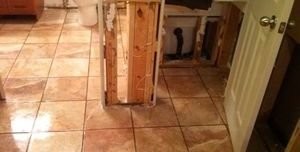 Our mold removal Union City professionals are well aware of the negative side effects that can take place when people inhale mold spores.
This is why we offer comprehensive services that not only clean the mold away, but stop the cause of the growth and prevent it from reoccurring in the future.
It is our main goal to keep you and your family safe, so call our mold removal Union City team the moment you feel or see any moldy substance growing inside your household.
Call us today at 862-801-3104 and you can rest assured that we will do whatever it takes to make your home a clean, safe living space for you and your family.
We Will Help You Figure Out The Financial Side Of Water Damage
It is important for homeowners to know that not all homeowner's insurance policies include coverage for mold removal and fungus extraction, but our mold removal Union City staff are happy go over your plan with you to be absolutely sure.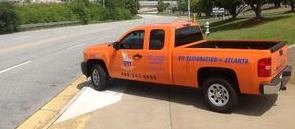 If it turns out that you have to pay for your fungus extraction out of pocket, then you can breathe a sigh of relief knowing that we consistently offer affordable prices on all of our mold mitigation services.
Not only that, but our mold removal Union City technicians will provide you with an initial free visual mold inspection when you contact us for help.
This way there is no financial risk for you to call us to check your household for fungus, even if you are not absolutely sure if the substance is growing on your property.
Call our mold removal Union City agents at 911 Restoration of North New Jersey and you can be sure you will have a fresh start today at 862-801-3104!