Water Damage and Mold Removal Phillipsburg
When water invades your property, you can stay calm knowing that the water damage Phillipsburg professionals at 911 Restoration of North New Jersey are available around the clock to assist you in any way you need.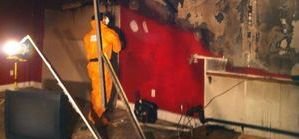 Whether you experience a flood due to a toilet overflow or ceiling leak, our mold removal Phillipsburg technicians have the training and the gear needed to get your home clean, dry and beautiful again.
Our IICRC certified water damage Phillipsburg specialists are licensed, bonded and insured to remediate all types of water issues, including:
Toilet overflow sanitization

Pipe bursts remediation

Washer hose bursts correction

Mold infestation clean up

Water heater leak repair

Fire sprinkler malfunction restoration

Flooded basement water removal
We know how important it is to get to the scene of the damage quickly, so our mold removal Phillipsburg pros are available 24/7/365. In fact, we guarantee that our water damage Phillipsburg crew will arrive within 45 minutes of receiving your call concerning any water disaster.
So, when you need a company that will go above and beyond your expectations, call our mold removal Phillipsburg unit today and we will give you a free home inspection upon our arrival.
We Are The Crew That Will Keep You Safe From Mold Inhalation
Living with mold can be harmful to everyone inside the home, and our mold removal Phillipsburg operation wants homeowners to know that regular inhalation of mold spores can cause health issues.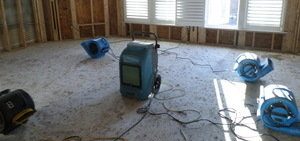 If you begin experiencing symptoms such as wheezing, asthma, coughing, headaches, sneezing, itchy eyes, skin rashes, respiratory issues and sinus problems, then you might have mold living in your household.
With so many years of experience in the field, you can be sure that when you hire our water damage Phillipsburg workers we will eradicate even the most extreme cases of mold infestation.
All of our training allows our mold removal Phillipsburg members to do this without contaminating the rest of your home and preventing future growth from taking place.
Our water damage Phillipsburg techs use top of the line equipment, such as professional grade wet vacuums, air filtration systems, vapor barriers, sump pumps and air purifiers. So, call our mold removal Phillipsburg experts today and we will do what it takes to make your home a healthy and safe living space again.
We Are Your One Stop Shop For Mold and Fungus Eradication
It is understandable that it may be overwhelming to suddenly be faced with a potentially harmful substance growing in your home.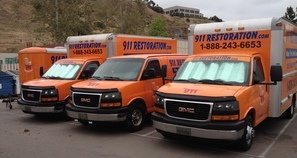 However, when you hire our water damage Phillipsburg professionals you can rest assured that we will make your home look better than new when we are finished working on it.
We have many years of experience removing fungus from homes that have been overrun with infestations big and small, giving our mold removal Phillipsburg team the skills and customer service to handle anything thrown our way.
Our mold removal Phillipsburg staff wants to be as accessible as possible, that way  we can answer any questions you may have about the process, this way we have been given the opportunity to put to rest any concerns that may be pestering you.
Call our water damage Phillipsburg operation at 911 Restoration of North New Jersey today and we will make sure you get the proper help you deserve.