Water Damage and Mold Removal Hackettstown
When it comes to the various challenges that result from a pipe burst, toilet overflow, or any kind of flooding event, people rely on the skills and training of our water damage Hackettstown team at 911 Restoration of North New Jersey to take it on for them.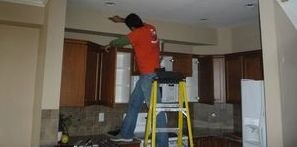 Our mold removal Hackettstown staff knows that the single most effective way of mitigating the losses that are experienced when water invades is to be there quickly.
Knowing this is why our mold removal Hackerrstown members arrive within 45 minutes of any call we get signaling an emergency.
Our water damage Hackettstown technicians can immediately begin to take the job head on, with all the appropriate equipment.
Moreover, we are also available 24/7/365 so that even if there is a disaster in the middle of the night on a long holiday weekend, our mold removal Hackettstown agents can start to take care of it for you.
If your home has become overrun with floodwaters or fungal issues, contact our mold removal Hackettstown specialists for immediate relief today.
We Will You To Avoid Water Damage And Mold Issues
When it comes to solving the difficulties that arise and spring up from a major flooding event, people trust in our mold removal Hackettstown pros to handle it.
Our mold removal Hackettstown workers fully understand all the surrounding issues that may arise, such as mold and mildew infestations.
People also contact our water damage Hackettstown crew looking for help in avoiding mold and fungal problems, and some ways to avoid this us by implementing solutions, such as:
Trim all the trees around your home or business so that if there are dead limbs, you can take them down before they fall down onto your roof during high winds.
Inspect the piping around your home to spot any rusted, corroded, or dripping sections that need to be replaced.
Take the time to clean out your gutters so that you don't run the risk of having a clog that then turns into an overflow or an ice dam situation.
Point your downspouts so that they face away from the structure of your home to avoid supersaturating your foundation.
Don't ever place anything into the plumbing system that it can't easily dispose of.
Don't let your home fall victim to the effects of a flooding scenario, and call our water damage Hackettstown unit for the best help in the business today!
We Will Help You Understand The Specifics Of Flooding Damage
When our mold removal Hackettstown techs take on a project, we make sure to walk out client through every aspect of the healing process that their property goes through.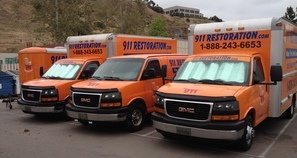 Our water damage Hackettstown experts find that from the second we get on site, to the last coat of paint they put on, that it is best to keep our customers connected and informed.
Our team is so dedicated to making life easier for our clients that our mold removal Hackettstown professionals will even go the extra mile to help out with all of the insurance paperwork involved in the endeavor.
We are totally dedicated to professionalism with all of the work that we do, for every project that we take on. Our mold removal Hackettstown team makes sure to always put the customer first on all of the water damage incidents that we bring our expertise to.
If your office location or home is already dealing with flood waters rising, then contact our water damage Hackettstown staff at 911 Restoration of North New Jersey for help today!