Water Damage Plainfield
Roof leaks are a common occurrence in New Jersey, so when you notice that water is seeping into your home, you can contact our water damage Plainfield experts at 911 Restoration North New Jersey at any time of the day or night.
We never want to keep you waiting, which is why our water damage Plainfield office stays available 24/7/365, allowing your to call us the moment you need help, no matter what time the incident happens.
Our water damage Plainfield flood removal technicians guarantee that they will get to your property within 45 minutes, at which they will then provide you with same day service.
We know that it is important to the recovery of the home, and the mental wellbeing of the homeowners, to get the household up and running as soon as possible.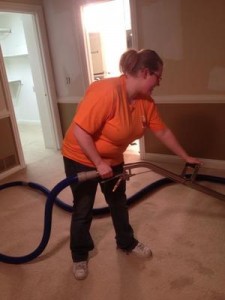 Our water damage Plainfield flood cleanup unit is able to do this as efficiently as possible, because we are trained to repair all causes of water damage, such as:
Washing machine overflow

Ruptured hoses

Flooding

Leaky shower pan

Ice machine Malfunction

Burst Pipes

Roof leaks

Sewage backups

Appliance malfunction

Water heater explosions
Call us the moment you find a leak in your home and our IICRC certified water damage Plainfield disaster workers will start the restoration process with a free home inspection.
Know The Best Way To Act During a Flood
If your home is actively becoming flooded with water, either due to extreme weather or a plumbing malfunction, it is important to know how to react to keep you and your family safe.
Make sure to keep away from any moving water. As little as 6 inches of moving water can make you fall.

If you absolutely have to walk through the water, try to always walk where the water is not moving. Use a device, such as a stick, to make sure the ground you are treading on is stable.

Do not drive into flooded areas. If floodwaters rise around your car, abandon the car and move to higher ground, as long as you can do so safely.

If you happen to be standing in water, do not touch any electrical equipment if you are wet or standing in water.
Call our water damage Plainfield disaster restoration pros as soon as you need help recovering after an invasion of water and we will do whatever is possible to get you back on your feet and onto the path toward a fresh start.
Helping You During A Water Emergency Is Our Duty
Water leaking into your home can be pretty overwhelming, especially when you are unsure how to handle the situation. The good news is that you don't need to know how to handle it.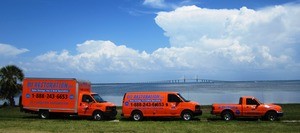 All you have to do is call our water damage Plainfield flood mitigation members and we will take it from there.
We will do everything for you, from completing all home renovations  to filing your insurance claim for you.
Our water damage Plainfield leak repair agents have many years of experience working with insurance companies, so we know exactly what information they need to get you proper coverage.
Call our water damage Plainfield emergency specialists with 911 Restoration North New Jersey and you can be sure you will get the peace of mind you deserve today!