Water Damage Washington
The water damage Washington technicians of 911 Restoration of North New Jersey are available 24/7/365 to provide immediate and emergency assistance to home and business owners facing threats of a water damage incident.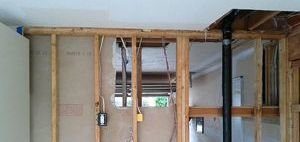 Our water damage and mold removal Washington techs know firsthand that water can be destructive and can cause a wide range of damages and that is why we are quick to move. When you call our office, a project manager schedules the same day appointment with our IICRC certified water damage Washington technician and upon arrival, a thorough and free home inspection is conducted.
Your water damage or mold removal Washington technicians determines the source of the leak, provides an estimate of the repairs and offers a timeline of the restoration process. Whether you have experienced a pipe burst or floodwater has entered into your home, there is no job the water damage technicians can't handle.
You can count on the 911 Restoration of North New Jersey to be there for you and your family, so at the site of a water leak, call the water damage Washington technicians.
Risks of Water Damage in Your Home
Every homeowner should protect their property to safeguard it from water invasion and structural damage. The less aware a home or business owners is as to the conditions of the property the more susceptible they are to incurring costly damage.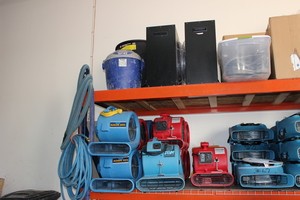 With over three decades of experience, the water damage Washington team have remediated many homes that had damages as a result of a poor lack of maintenance in important areas of a home. Routine inspections should be done in the:
The kitchen: Inspect your refrigerator and other water based appliances such as dishwasher and faucet
Bathroom: The bathroom is a prime spot for moisture and leaks. Wipe down wet surfaces, check your faucets for leaks and ensure there is proper ventilation.
Laundry room: Make sure hoses have not deteriorated over time and ensure there are no leaks behind your washing machine.
Basement/garage: Check your water heater and look for any possible cracks; groundwater can easily seep through cracks and cause extensive damage.
The chances of stagnant water becoming contaminated and affecting your health are high, especially if the water is over 48 hours old. Our mold removal Washington specialists encourage customers to take any sign of excess water seriously. It takes mold 24-48 hours to start to produce.
Our  licensed, bonded and insured mold removal Washington specialist arrive with safety gear, hazmat suits and advanced technology such as infrared cameras to detect hidden mold in wall cavities, ceilings, and any other hidden areas.
Once the affected areas are remediated, the mold removal Washington specialists conduct another inspection is done to ensure there are no lingering elements left behind.
You can count on the mold removal Washington team for your Fresh Start!
Our Water Damage and Mold Removal Team Can Help You 
When it comes to our customers, the water damage and mold removalWashington technicians go the extra mile. We are your support system during the restoration process. 

The water damage and mold removal Washington techs address each customers concerns and questions, for peace of mind.  We even offer to handle your insurance claim submission. As professionals and leaders in the restoration industry, we work with most insurance companies and know what documentations to present and what questions to ask in order to obtain the most coverage out of your homeowners' policy.
The water damage and mold removal Washington technicians are there for you and your family from start to finish. If your home or business has been damaged by floodwater, appliance rupture or any other reason, call the water damage and mold removal Washington technicians with 911 Restoration of North New Jersey.