Water Damage Clifton
When you're being troubled by issues like roof leaks, drywall flooding, or pipe bursts, 911 Restoration North New Jersey is the fresh start company that can provide you with top quality water damage repair and restoration. Our water damage Clifton team is trained, equipped, and always available to lend you a hand when water emergencies are causing problems at home. Call us at 862-801-3104 and see how we can offer you a free visual inspection.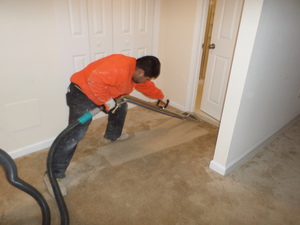 Once your home sustains a leak, there's no time to lose. A quick response prevents water from causing further harm like wood rot, ceiling stains, and mold growth. 911 Restoration knows the importance of an immediate response so you can expect us to be there within a record 45 minutes of your call.
We'll get right to work once we arrive at your property by conducting a free visual inspection. This will help us gain information on the current condition of your home and the extent of the damage. Furthermore, our assessment can help us determine the most affordable price for you.
Our fast response and services are available 24/7 so no matter what time or day the pipes start bursting, you can rest assured that water damage Clifton experts from 911 Restoration will be there to provide you with a fresh start!
How You Can Prevent Roof Leaks From Harming Your Home
A roof leak is one of the ways that water can damage your home in Clifton. A roof leak can be caused by a number of reasons but there are ways to avoid these situations altogether. 911 Restoration has over three decades worth of experience in dealing with all kinds of water damage situations, and we can provide you with a few tips on how you can protect your home against roof leaks. Here's what you can do:
Keep gutters clean. Clogged gutters will let water overflow to areas like the roof and foundation which could spell trouble for you. Cleaning will prevent debris buildup and allow water to flow away from your home.
Keep your roof well-maintained. Inspect the roof for signs of damage like missing shingles, flashing damage, or granule loss and repair them right away. Early detection and immediate repairs on any roof issue can help reduce the chances of leaks occurring in the long run.
Check your attic for any signs of excess humidity. If you feel that there is excess moisture within the attic, it could mean there isn't enough roof ventilation. Ensuring that the roof is well-ventilated can help prevent mold growth from damaging the roof structure.
How 911 Restoration Will Help You Deal With Water Damage Situations
Whenever problems like roof leaks, sewage backups, pipe bursts, flooding, mold growth, or water-based appliance hose ruptures occur, you can count on 911 Restoration to provide you with the help you need. Our water damage Clifton team is trained and equipped with advanced drying technology that will help us extract water and remove moisture from your home with ease.
Our IICRC certified technicians are ready to restore your home back to pristine condition. Call 911 Restoration North New Jersey for immediate water damage relief today! Call us at 862-801-3104 and see how we can help you.