Water Damage and Mold Removal Chester
If a plumbing malfunction floods your home, you can depend on the water damage Chester experts at 911 Restoration of North New Jersey to repair the issue at the source the same day you contact us.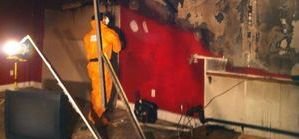 More than anything else, time plays a crucial role in facilitating a successful home restoration job, so our mold removal Chester team stay available 24/7/365 for our customers benefit.
Our water damage Chester staff are guaranteed to be at your home within 45 minutes of receiving your emergency call, no matter what time of the day or night it may be.
Our mold removal Chester professionals are licensed, bonded and insured to perform all types of services on your property, such as:
Correction of burst washer hose

Mold testing services

Flooded basement water removal

Toilet overflow sanitization

Leaky water heater repair

Restoration of faulty fire sprinklers

Mold infestation cleanup

Cleanup of flooded and moldy crawlspaces

Fungus and mold decontamination

Overall comprehensive damage repair

Mildew deodorization

Restoration of pipe bursts
Call our IICR certified water damage Chester technicians as soon as you find unwanted moisture in your household and our mold removal Chester agents will provide you with a free home inspection as soon as we arrive on the scene.
We Will Stop Any Leaky Roof From Starting Mold Growth In Your Home
When you notice any water seeping through your roof and down into your ceiling, then our water damage Chester operation will do whatever it takes to prevent a mold infestation from occurring.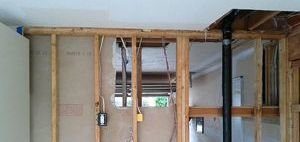 It is important to have the mold removal Chester workers remediate this issue quickly, because when water invades your home, especially if it seeps into the drywall, it can cause rot and mold growth.
If our water damage Chester members decide that the drywall needs to be replaced, then our mold removal Chester techs will do just that, removing the damaged chunk and installing a completely new wall.
Our water damage Chester experts will also check for mold both in the attic, ceiling and anywhere the moisture has spread throughout. By conducting this free visual mold inspection our mold removal Chester professionals will be able to see if any mold spores have begun to infest the area.
If our water damage Chester team finds that mold is growing then we will use eco-friendly solutions to clean away the substance, along with any other invasive methods that our mold removal Chester staff sees fit for the job. Call our water damage Chester technicians the moment you notice water stains on your ceiling and our mold removal Chester agents will come to your rescue right away.
Our Floodwater Removal Crew Will Work For You In Any Situation
Our water damage Chester technicians know that dealing with a water disaster in your home requires many different avenues of assistance.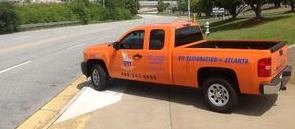 Most importantly, you need our mold removal Chester agents to immediately begin water extraction and drying procedures in order to salvage the structure of your home and everything inside.
Once that is underway, our water damage Chester specialists understand that the issue of payment is the main concern. To make this part as easy as possible, our mold removal Chester pros make an effort to work with all insurance companies.
In fact, our water damage Chester crew will file your entire claim for you, doing whatever it takes to make sure you get the best financial aid possible. Even if your insurance does not provide full coverage, you can rest assured that when you work with our mold removal Chester unit, you will get the most affordable prices in the industry.
Call our water damage Chester operation at 911 Restoration of North New Jersey today and our mold removal Chester workers will make sure  you get the fresh start you need.