Water Damage Paterson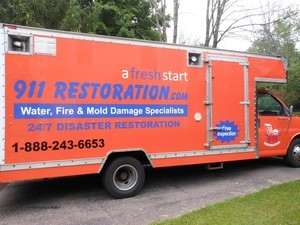 With a history of floods, hail, and constant thunderstorms—Paterson, New Jersey, residents may be in need of water damage restoration almost any time of year. This is why Adi, owner of 911 Restoration North New Jersey, and his team are available 24/7/365. When you call him you are calling a team that:
Is licensed, bonded, and insured
Will be there in 45-minutes
Offers same-day service for all emergencies
"Being there for homeowners is more than just showing up," says Adi. "What really matters is ensuring that they find calmness in a storm, and that is why my team aims on leading clients by supporting them through every step," he elaborates.
If you are in need of a water repair team, then call us at 911 Restoration North New Jersey. We even offer a free water damage estimate because we really want you to be secured in the knowledge that you are making the right choice.
Fresh Start After Hail Damage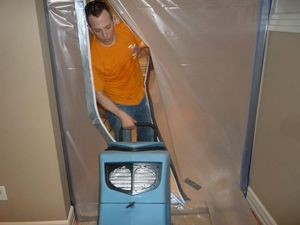 Hail can lead to a lot of roof damage, thus creating a scenario that makes it ideal for unwanted moisture to infiltrate your attic. If this occurs, then it can lead to things such as a mold infestation. This is why you can trust in the IICRC certified team at 911 Restoration North New Jersey to get you through it.
Take this example from water damage that a Paterson resident underwent. Following a brief but chaotic moment of hail he noticed a roof leak. When he went to inspect his attic he saw puddles of water. The violent storm made Swiss-cheese of his roof. There were holes about, and they were allowing more water to come in.
That is when he called us, and he made the right decision, as we were out there fast. Once we got there we put a tarp over his roof to keep any more water out of his attic. Cleaning up the mess was easy for our professional technicians because they have years of experience under their feet. We immediately vacuumed out the mess. After that we set up a dehumidifier to decrease the potential for things such as mold to spread.
Repairing his roof came after drying his space, and our knowledgeable crew were able to get his insurance company to cover the cost of restoration. It was a happy ending for our Paterson resident.
Protecting Your Roof from Water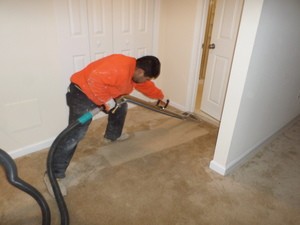 Homeowners can do a lot of simple things that will help keep water off a roof and keep the integrity of it secure. The first thing a homeowner should do is inspect their roof. Check for signs of aging, damaged, or missing shingles. Now, you do not have to replace the entirety of the shingles, but making sure they are functional is key, as shingles work together to keep your roof free from weathering.
After that, check your gutters. Ensure that there are no obstructions or leaf litter that will keep water from flowing. Sometimes little critters or bird's nests can get stuck in them. Installing gutter guards will keep debris from getting into them, which makes cleaning and maintaining them easier. Plus, they will help in prohibiting pooling water on roofs.
The final thing you can do is ensure that downspouts lead water at least 4 feet away from the home. If a downspout is not positioned right, it can lead to water flooding a crawlspace, or the foundation of your home can become swamped.
If during your inspection you notice water damage, then call our water damage Paterson team at 911 Restoration North New Jersey because we are more than capable of getting you back on your feet.