Water Damage Bayonne
Bayonne homeowners are susceptible to experiencing water damage due to both the moisture-rich weather and normal home wear and tear.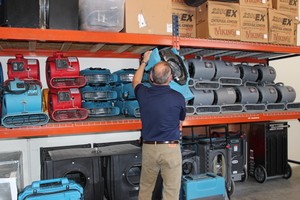 The water damage Bayonne professionals are expertly trained in remediating any type of water disaster, giving homeowners in the community peace of mind knowing that they always have help waiting in the wings.
911 Restoration North New Jersey always makes sure their offices stay open 24/7, all year round, because when water invades your home it is necessary for immediate action to be implemented.
When left untreated, standing water can result in a mold infestations or even cause the wooden structure of the property to rot.
In order to best prevent these issues, our Bayonne flood removal technicians are guaranteed to arrive at your home within 45 minutes of receiving your call.
The IICRC certified Bayonne water disaster repair crews are trained to restore all causes of water damage including, but not limited to:
Flooded crawlspaces

Pipe bursts

Toilet overflows

Fire sprinklers

Ruptured hoses

Roof leaks

Water heater floods

Plumbing disasters
Please call us today, so we can get started on the water damage restoration and ensure a complete home recovery!
Want to Make Sure You Are Protected Against Water Issues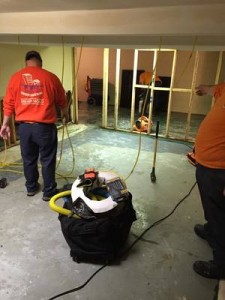 Our licensed, bonded and insured Bayonne water extraction experts are the best people to assist you when you need water damage restoration, because we work both quickly and professionally.
We know our way around a pipe burst, toilet overflow, and rain leaks, so you can feel confident when hiring us that we will get the job done correctly the first time around.
The best way to ensure proper home restoration, is to take preventative measures before the water ever invades your home.
Below are some of the Bayonne plumbing experts favorite water damage avoidance tips:
Install a sewage back flow valve to prevent returning water from flooding your home.

Insulate your plumbing in order to guard your water line against the winter cold.

Clean your gutters and downspouts to provide an escape route for moisture during storms.

Replace your water heater every 8 years to limit the chance of ruptured hoses.

You can also take action during a flood by turning off your water line and electricity, which will reduce the flow of water into your home and avoid short circuits.
If you take all of these preventative steps and water damage still occurs in your home, call our Bayonne water disaster mitigation professionals as soon as possible, so that we can start water removal and reduce the chances of other issues.
Our Water Damage Staff Will Guide You Through the Insurance Process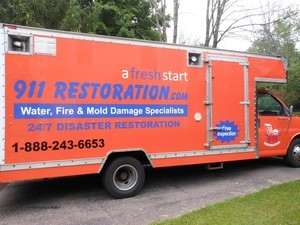 We have so many years working with insurance companies getting our clients the coverage they deserve.
When you work with us you can be confident knowing that our Bayonne water removal agents have your back during every part of the insurance claim process.
We will even file your insurance claim for you, taking care of all the logistics and follow up. 
Our track record of keeping restoration services as affordable as possible for our Bayonne area customers is just one of the reasons why we're labeled the best in the business.
We also place a huge emphasis on customer service and will do everything we can to make sure you are happy with every step of this process.
Call our Bayonne flood mitigation experts when you experience plumbing issues that have caused water damage your home. We want to immediately start flood cleanup services straight away, so we can give you a fresh start!