Water Damage West Orange
After your home has been affected by a disastrous water incident homeowners can call the water damage West Orange agents at 911 Restoration of North New Jersey and they will be at your household within 45 minutes to begin renovation services.
We know just how important it is to respond to water emergencies quickly, so when we arrive, we always implement same day services to get the moisture up and off your home right away. Call us at 862-801-3104 and allow us to provide you with a free visual inspection.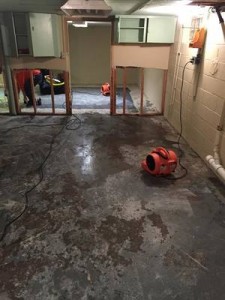 Our West Orange water extraction pros are licensed, bonded and insured to remediate all causes of flood damage, such as:
Pipe bursts and other plumbing issues

Flooded basements

Crawlspace condensation

Sink, toilet and bathtub overflows

Clogged gutters and downspouts

Roof and ceiling leaks

Storm and other water-based disaster damage

Sewage backups

Fire sprinkler malfunction

Washing machine leaks

Ruptured hoses

Leaking ice machines and other refrigerator issues
So, call us today at 862-801-3104 and our West Orange flood damage eradication crew will give you a free home inspection at no risk to you.
Don't Let A Flood Get You Down
Our West Orange flood cleanup staff wants our customers to be the most prepared homeowners they can be, especially when it comes to home floods. Below are some things to look out for to stay safe during a flood.
Avoid building in a floodplain.

Construct barriers, such as levees, beams, and flood walls, to stop water from entering your home.

Seal walls in basements with waterproofing compounds to avoid seepage.

If you hear that a flood is imminent in your area, consistently watch the internet or television for the latest information.

Know the difference between a flood watch and a flood warning. A watch means that a flooding is possible, as compared to a warning which means flooding is already occurring or will occur soon.
This region is almost continuously bombarded with moisture in one way or another, so it is an incredibly valuable resource to have the West Orange floodwater removal specialists available 24/7/365 to help homeowners with water cleanup scenarios.
Call our West Orange water disaster techs and we will help you get the your home back up and running again as soon as we can. Call us at 862-801-3104 and see how we can help.

When You Need Help With A Flood, We Are Your Guys
We know how helpless you can feel during a water emergency, and our West Orange plumbing professionals are here to make you feel powerful in the face of a flood.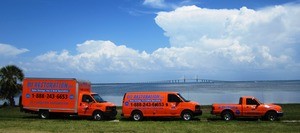 When we arrive on the scene we will immediately begin pumping out water, getting your home dry as bone in a short amount of time.
This will ensure that your home stays free of any permanent damage, specifically from mold growth and a wood rot.
Our West Orange water removal team also understands the importance of getting proper coverage, so we will contact your insurance company for you and get your insurance claim filed.
We make it a priority to get you affordable prices on all flood eradication services, so call our water damage West Orange team with 911 Restoration North New Jersey and we will make sure you get the help you deserve today at 862-801-3104!