Water Damage Kearny
When a plumbing issue causes water to spray into your property, effecting both your home's structure and the items inside, then you need to call the water damage Kearny pros at 911 Restoration North New Jersey.
Our water damage Kearny crew guarantees to be at your home within 45 minutes to begin remediation procedures for all causes of water damage, including:
Home Flooding Remediation

Pipe Burst

Roof and Ceiling Leak

Washing Machine Leakage

Water Heater Explosions

Fire Sprinkler Damage

Main Water Line Leaks

Ruptured Hoses

Toilet Overflow

Mold and Fungus Removal
It is important to assist homeowners quickly when it comes to situations involving moisture, so we keep service agents standing by and available 24/7/365, making it easy to get in contact with us as soon as your emergency occurs.
It can be overwhelming to find yourself faced with a water disaster, so call our water damage Kearny unit today, so we can give you back that sense of security without disrupting your home any further.
Our Flood Damage Pros Can Assist You With the Finances
Surprisingly, one of the most confusing parts of the water damage remediation procedure can be figuring out how you are going to pay for it.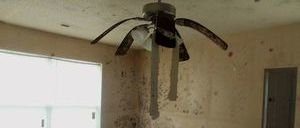 Fortunately, our water damage Kearny workers have the knowledge and experience to help you with this part of the process.
With so many years in the industry, we have worked with all types of insurance companies, big and small, so you can depend on us to go over your policy with you and explain everything clearly.
We will even go as far as filing your claim for you, since we know exactly what information they need to get you the best possible coverage.
On top of accepting insurance, we also consistently provide homeowners with affordable prices on all of our repair services, so call our water damage Kearny techs today and we will get you the financial aid you deserve.
Your Are Our The Most Important Part Of Any Water Damage Job
We understand how fragile your state of mind must be when you become faced with a completely flooded basement or a ceiling that is leaking water.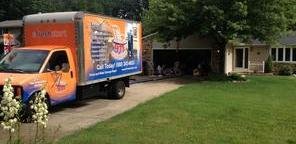 Our water damage Kearny experts want to be the shoulder for you to lean on during this tumultuous time, which is the main reason we stay so accessible to all of our clients.
Providing you with the utmost customer service is the top priority of every job we are hired to complete.
It is just as important for us to to get you top notch leak and flood mitigation, as it is to ensure that you have absolute peace of mind about the situation at hand.
Your home is one of the most important things in your life, and it deserves the best care in the industry.
Let us provide you and your home or office location with that care by calling our water damage Kearny professionals at 911 Restoration of North New Jersey today!