Water Damage Linden
When your home becomes flooded then it is necessary to seek out professional help from the water damage Linden experts at 911 Restoration North New Jersey.
Our techs are IICRC certified to implement remediation services for all causes of leak and flood damage, such as:
Home Flooding Remediation

Pipe Burst

Roof and Ceiling Leak

Washing Machine Leakage

Water Heater Explosions

Fire Sprinkler Damage

Main Water Line Leaks

Ruptured Hoses

Toilet Overflow

Mold and Fungus Removal
You can call our technicians anytime, as they are available 24/7/365 to give us the details of your situation, and we will make sure to get our water damage Linden team to your property within 45 minutes, so they can get started with the remediation process immediately.
When it comes to water-based emergencies, then our water damage Linden staff will provide you with same day services, that way your home will have the best shot at a full recovery.
Let us get your home back on track, and call our water damage Linden technicians to give you a free home inspection today!
You Don't Have To Worry When Your Home Is Flooded With Water
Our water damage Linden agents have many years of experience in the home restoration industry, so we know that when floodwater saturates your living space then it can cause devastating results.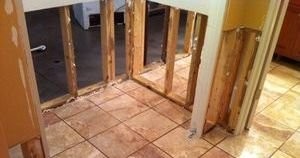 Even though floodwater can have a major impact on your home, our water damage Linden specialists want to lessen the effect it has on your emotional well-being.
You can be sure that we will not leave a restoration job until we are absolutely sure that you have obtained peace of mind about the situation, that is how dedicated we are to you and your home.
It is the duty of our water damage Linden pros to prove to you that we approach every home flood with knowledge about how to remediate the situation at time and compassion for those dealing with the experience.
Call us today and we will be there to be your shoulder to lean on throughout the entire water damage restoration and cleanup ordeal.
We Can Help You Figure Out The Financial Side Of Water Damage
Once help as arrived and water is successfully being pumped out of your home, the reality sets in that somehow this all needs to get paid for in some way.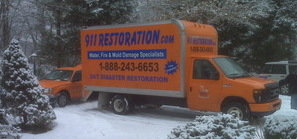 This can be an overwhelming realization, but our water damage Linden crew is here to make it way easier.
You can count on us to consistently offer affordable prices on all of our flood and leak damage remediation services, no matter how big or small the circumstances may be.
On top of keeping costs low, we also work with all insurance companies.
In fact, we are so comfortable working with insurance providers that our water damage Linden unit will file your entire claim for you.
Call our water damage Linden operation at 911 Restoration of North New Jersey today to keep your out of pocket expenses low.