Water Damage and Mold Removal Sparta
When water leaks into the cracks of your home, homeowners can call the water damage Sparta pros at 911 Restoration of North New Jersey and they will get service agents at their door within 45 minutes, ready to get to work.
Our IICRC certified mold removal Sparta crew is trained in state of the art techniques that are sure to restore your home back to beautiful condition, such as:
Black Water Cleanup

Complete repair of all damage

Sanitization

Toilet overflow sanitization

Odor Control

Washer hose bursts correction

Pipe bursts remediation

Water heater leak repair

Mold and fungus infestation cleanup

Fire sprinkler malfunction restoration

Flooded crawlspace cleanup

Flooded basement water removal
It is incredibly important to get water out of your home as quickly as possible, so our mold removal Sparta unit is available 24/7/365. We understand that the longer water sits on the home's surface, the more mold and water damage can be done.
We act respond to all water disasters quickly, and always implement same day services when we arrive on the scene. So, call our water damage Sparta operation as soon as you find water on your property and we will conduct a free visual mold inspection!
When It Comes To Mold And Mildew Removal, We Are The Best In The Business
It is important to stay calm and call our water damage Sparta workers to get the most exceptional fungus cleanup services in the industry as soon as you notice any issues.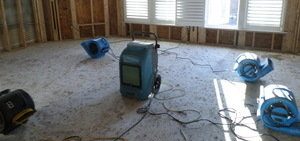 Our mold removal Sparta members understand the relationship between mold and moisture, because where there is standing water, there is usually mold growth.
Our comprehensive system includes repairing all water damage that may be causing the fungus to infest the area. Our water damage Sparta techs are confident that when we leave your home the mold will not grow back due to any spores left behind by us.
Call our mold removal Sparta experts when you need the most efficient mold and moisture damage remediation in the industry, and we will go the extra mile to get your home sanitized again.
Our Water Damage Pros Always Provide The Best Customer Service
By providing you with the highest standard of customer service, our water damage Sparta professionals are happy to answer all your questions and get rid of any concerns you might have about the remediation process.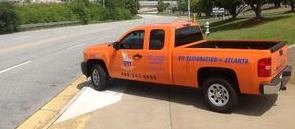 Our mold removal Sparta team hope that by being constantly accessible to our customers, homeowners will take advantage of the perk of being able to contact our service agents around the clock when they ever feel they need any type of assistance.
We aim to make you feel safe and secure throughout the entire mold and leak restoration process, ensuring that you feel the support of our water damage Sparta staff at all hours of the day and night.
Call our mold removal Sparta technicians at 911 Restoration of North New Jersey when you see any signs of a leak or fungus growing in your property, and we will do whatever it takes to turn your water damage into a fresh start.