Water Damage Montclair
When you need professionals to repair the flood or leak issues in your home, you can depend on the water damage Montclair team at 911 Restoration North New Jersey to get your home fixed up in no time.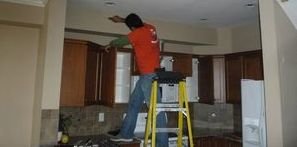 Once our service agents receives your call, we will dispatch our water damage Montclair staff to your property, making sure they arrive within 45 minutes, no matter what time of the night you call. Call us at 862-801-3104 and allow us to provide you with a free visual inspection.

You can trust that when you hire us the job will get done correctly the first time around, ensuring that you won't need to find other repair workers later on down the line.
911 Restoration wants to be your one stop shop for all your water damage needs, including water cleanup, floodwater removal, water extraction, damage eradication, plumbing repairs, leak mitigation and any other moisture-based issues you may experience.
We are available 24/7/365, so call our water damage Montclair crew anytime and we will kick off the restoration process with a free home inspection.
Our Water Cleanup Pros Always Go The Extra Mile For Our Customers
Our IICRC certified water damage Montclair specialists want to do whatever it takes to prevent permanent damage from setting in, which is why we begin the remediation process before we even arrive on the scene.
While you wait for our water damage Montclair technicians to arrive, are operators will walk you through steps you can take before we get there, such as:
Relocating wet and damp furniture to dryer areas

Shutting off the electricity, if necessary and safe

Unplugging electronics from wet wall sockets

Clearing a path to the plumbing problem

Opening windows and doors to prevent mold growth

Making sure you are safe and secure
Taking the time to ensure your home is prepared
Once we arrive, we will use state of the art equipment to begin pumping out water and drying the premises to reduce the chances of structural damage, wood rot and fungal infestation.
The best way that you can defend your home against the dangers of mold is by having roof leaks or pipe bursts patched up right away, because all spores need is a mere 24 hours to begin making your home their own.
Call our water damage Montclair operation immediately upon discovering invasive moisture in your living quarters and we will give you the prompt service that you deserve. Call us at 862-801-3104 and see how we can help.

Customer Service Is An Important Component To Solving Water Damage Issues
Our water damage Montclair team with 911 Restoration North New Jersey will always conduct top notch water damage repair and restoration on your home.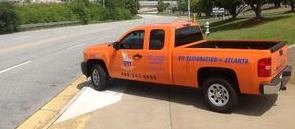 The thorough work we provide you with will ensure that future instances of mold infestation are prevented by getting rid of all excess moisture.
On top of implementing efficient water disaster cleanup, we also guarantee around the clock customer service.
All of our years of experience in the field have helped us better understand our customers, making our water damage Montclair techs completely in tune with your needs when w e are on the job.
Your emotional wellbeing is incredibly important to us, and we want to prove that we will always put your first, no matter what else is going on with your house.
Call our water damage Montclair experts at 911 Restoration of North New Jersey today and we show you just how dedicated we are to getting your life back on track. Call us at 862-801-3104