Water Damage and Mold Removal Newton
When homeowners find a leak in their home, then they need to be aware that mold may be infesting the property, which is why you can contact the mold removal Newton techs at 911 Restoration of North New Jersey literally any time, day or night.
Once IICRC certified our water damage Newton unit understands the full extent of the damage, we will provide you with comprehensive restoration services, such as:
Vapor Barriers

Moisture extraction

Vacuuming

Cleanup services

Sanitization

Thorough drying techniques

Mold testing

Drywall replacement

Spore removal

Water damage restoration

Air filters and purifiers
Our mold removal Newton service agents are available 24/7/365 in order to take your call the moment you find mold growing on your property, and we will arrive within 45 minutes.
With so many years in the home restoration business, our mold removal Newton unit arrives on the scene we will immediately start the process with a free home inspection.
Call our water damage Newton operation when you need thorough mold and leak eradication services and we will go the extra mile to get your home repaired.
Your Safety Is The Main Priority Of Every Mold Removal Job
When it comes to dealing with fungal growth we like to act fast, which is why our mold removal Newton workers makes a point to provide quick service.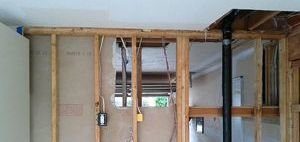 The main reason why it is so important to move quickly in these situations is because if mold spores are in the air, and those living in the home are inhaling those spores, it can possibly cause health issues.
Our water damage Newton members want to keep you safe under all circumstances, which is why we deal at the source of the issue on every job.
Call us the moment you need thorough mold eradication, and our mold removal Newton techs will get your home back on track in no time.
It Is Our Duty To Assist With All Parts Of The Flood Remediation Process
Our water damage Newton experts are licensed, bonded and insured to help you with everything and anything related to your water disaster.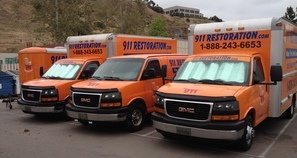 We know how overwhelming these times can be and our mold removal Newton professionals just want to make it as easy as possible for you.
Our water damage Newton team work with all insurance companies in order to get you the coverage you need. We will even file your claim for you on your behalf to make the process easier.
So, call our mold removal Newton staff at 911 Restoration of North New Jersey as soon as you need help and we will be there for you to give you the fresh start your family needs.