Water Damage Bloomfield
After a bout of heavy rainstorms you may need assistance remediating any leakage that may have occurred, which is why the water damage Bloomfield professionals at 911 Restoration North New Jersey make themselves available 24/7/365.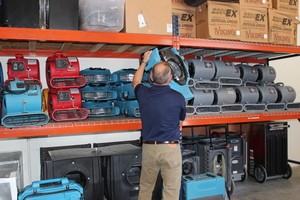 Our water damage Bloomfield technicians are IICRC certified to complete all forms of home restoration, such as:
Toilet overflow sanitization

Pipe bursts remediation

Washer hose bursts correction

Mold infestation clean up

Water heater leak repair

Fire sprinkler malfunction restoration

Flooded basement water removal
Our water damage Bloomfield floodwater removal staff will always implement same day services for all water disasters to give your home the best shot at making a full recovery.
Call us as soon as you need help and our licensed, bonded and insured water damage Bloomfield techs will conduct a free home inspection today!
Understanding What To Do When a Flood is Imminent
If you live in an area where a flood is known to be occurring, it is incredibly important to be as prepared as possible. Below are some things you can do to keep you and your home protected under these circumstances.
Pack a bag with important items in case you need to evacuate. Remember to include medications, cash, copies of important documents, water, food, cell phone chargers and a change of clothing.

If you hear that you are advised to evacuate your home, do not hesitate and leave immediately.

If there is any possibility of a flash flood, immediately move to higher ground.

If possible, bring al outdoor furniture inside and move all valuable items to an upper floor.

Turn off your utilities by using the main circuit board and water valves. Disconnect the electrical appliances to make sure you stay safe.
With so many years of experience in the field, our water damage Bloomfield flood cleanup team understands the important of prompt service, so we guarantee that we will be at your door, fully ready to get to work, within 45 minutes or less.
Call our water damage Bloomfield flood removal technicians today and we will make sure you get the fresh start you deserve after the flood.
Keeping You Happy During A Water Emergency Is Our Goal
If you want a thorough cleanup job done without any of the hassle, then the water damage Bloomfield extraction techs are the workers for you. We handle all the logistics of the remediation for you, including filing your insurance claim.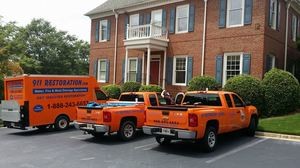 With so many years of experience in the field, our water damage Bloomfield disaster restoration operation knows exactly what information you insurance provider needs to get you full coverage.
Our experts are well aware of how difficult these times can be, and this is why we make sure to help people with everything including the insurance paperwork involved in such instances.
Even if you don't get the financial aid you need, we always offer affordable prices for all of our leak damage restoration services, so you consistently get proper assistance, no matter how extensive the job.
Call our water damage Bloomfield experts with 911 Restoration North New Jersey and we will make sure you are taken care of from start to finish today!