Water Damage North Bergen
No matter what type of water disaster you encounter, you can count on the water damage North Bergen agents at 911 Restoration of North New Jersey to tend to your every need in order to get your home back into pristine condition.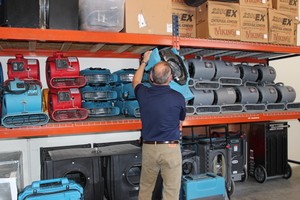 Our North Bergen water removal techs want you to know that you can call us any time you find your self in dire straits, even if it is the middle of the night on a weekend, and our crews will be at your door within 45 minutes.
In order to best assist you, we keep our office open 24/7/365, where there are always service agents standing by to take your call.
We are trained to remediate all types of water-related emergencies, as well as all the side effects that come with a flood or a leak, such as structural damage, rot, rust and mold.
When you need help getting invading waters out of your household, you can rely on us to offer same day services and begin working as soon as we arrive on the scene.
Our North Bergen flood cleanup pros know exactly how to get the water damage restoration process going, so call us today and we will conduct a free home inspection as soon as we arrive.
Water Is The Best Ingredient For Encouraging Mold Growth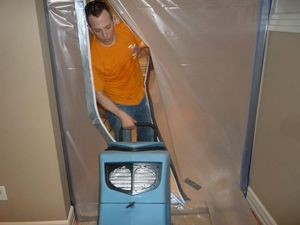 When water has flooded your home, not only does it affect everything it comes into contact with, but it also causes previously dry mold spores to spring into action.
All these spores need is some water and organic nutrients, such as wood or paper, and they can begin flourishing within 24 hours.
The North Bergen leak repair professionals know how to stop this infestation from occurring, so when you call our North Bergen water cleanup team, you can rest assured that we will use comprehensive gear to eradicate both the water damage and the mold and fungus.
When those living in the home inhale the mold spores, it can cause health issues, such as:
Headaches

Sneezing

Coughing

Itchy eyes

Skin rashes

Breathing issues
The North Bergen flood removal technicians know exactly how to clear the premises from every trace of mold, making your home a healthy, happy place for you and your family to live.
So, call us today, and our IICRC certified North Bergen plumbing specialists will begin fast, effective mold eradication procedures right away.
Our Water Extraction Staff Knows That The Customer Is King
Whenever you go through an experience that involves your home becoming disarrayed it can be very overwhelming.
The North Bergen water disaster aids know how fragile your state can be during this time, and they want to take all measures necessary to keep your emotional wellbeing in tact.
Taking over most of the responsibility and making this process as easy as possible is the best way to make you feel the most at ease, and we are more than happy to do that.
We will even file your insurance claim for you, and do all we can to get you the best coverage that your policy allows.
Call our North Bergen water emergency staff today, and you can be sure that you will get affordable and efficient workers to your home in no time.