Water Damage Teaneck
When your crawlspace becomes flooded due to a heavy storm, homeowners can depend on the water damage Teaneck pros at 911 Restoration of North New Jersey to give you a full recovery.
Our water damage Teaneck crews have seen it all, and know exactly how to remediate all situations involving water damage, such as:
Water Heater Explosions

Fire Sprinkler Damage

Main Water Line Leaks

Ruptured Hoses

Toilet Overflow

Leaky Shower Pan

Ice Machine Malfunction Leak

Home Flooding

Pipe Burst

Roof and Ceiling Leak

Washing Machine Leakage
We always want to be able to assist you the moment your emergency occurs, so we stay available 24/7/365, guaranteeing that we will arrive within 45 minutes, even if you call us in the middle of the night.
Any circumstances that involve invasive water requires same day services, and our can rest assured that always provide our customers with that level of care. Call us the moment you discover even the smallest leak on your property, and our water damage Teaneck unit will provide you with a free home inspection as soon as we arrive.
We Will Provide You With Simple Solutions For Damaging Leaks
The most difficult leaks to locate are the ones that occur on the top of the roof, out of plain sight. It can be hard to locate exactly where the water is seeping in from, because water spots do not always correlate to the actual crack.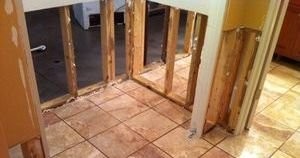 Our water damage Teaneck techs will inspect to see if there is a vapor barrier between the ceiling drywall and the insulation in the attic.
By moving the insulation you may be able to better see the water stains on the plastic, because water can stream into the vapor barrier through the light fixtures in the ceiling.
Another cause of leakage may be if there nails are missing from the roof framing. If your attic contains condensation, then it can accumulate onto the nails.
This water will then freeze when the temperature drops. When your attic warms up again, this will melt the frozen condensation that was on the nails, causing leakage. To get immediate assistance with attic and roof related water damage issues, call our water damage Teaneck experts today!
When It Comes To Repairing Leak Issues, The Customer Always Comes First
When it comes to our homeowners, we take customer service very seriously, and we aim to provide you with the best kind in the industry.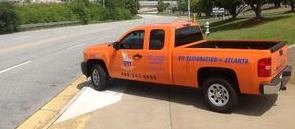 Our water damage Teaneck techs understand just how overwhelming dealing with leak damage can be, so we make sure to stay accessible to all of our customers throughout the whole process.
In order to ease the financial burden, we work with all types of insurance companies, even going as far as filing your claim for you if you need us to.
Even if your provider does not cover all your costs, you can be sure that our water damage Teaneck experts will provide you with affordable prices on all of our services.
It is our goal to get you the most exceptional water emergency mitigation in the industry, so call our water damage Teaneck professionals at 911 Restoration of North New Jersey today!