Water Damage Wayne
The water damage Wayne agents at 911 Restoration North New Jersey make it our responsibility to be there for you 24/7/365 to help you out of any water emergency.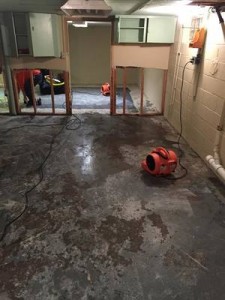 When you call our office, we will guarantee that water damage Wayne leak removal pros will get to your home within 45 minutes. We also provide same day services for all circumstances involving water.
With so many years in the industry, we know that it is crucial to the recovery of your home to begin extracting the water out of the premises as soon as possible.
Our water damage Wayne flood cleanup crew uses high tech, professional grade equipment to thoroughly extract the water, dry the area and check for any mold growth.
We are trained to mitigate all causes of water damage, including:
Pipe bursts and other plumbing concerns

Flooded basements and crawlspaces

Running sinks and bathtub overflows

Clogged gutters and downspouts

Roof and ceiling leaks

Storm damage and other kinds of disaster damage

Sewage backups

Fire sprinkler malfunction

Mold growth
Call our IICRC certified water damage Wayne cleanup professionals and we will conduct a free home inspection as soon as we arrive on the scene.
Water Damage Can Cause Mold To Infest Your Home
After water has flooded your home, moisture seeps into the carpet, drywall, ceiling and textiles. The longer the water stays on those surfaces, the greater the chances are that mold will form.
The water damage Wayne flood removal team uses comprehensive gear to locate the mold, eradicate the substance and completely dry the area, ensuring that it does not grow back.
The main reason it is so important to clean the home from the a mold infestation, is because it can cause those inhaling the spores to experience headaches, sneezing, coughing, itchy eyes, skin rashes and breathing difficulties.
You can depend on our water damage Wayne moisture extraction technicians to turn your home back into the clean, safe environment you know and love.
Customer Service Is An Important Part Of The Home Restoration Process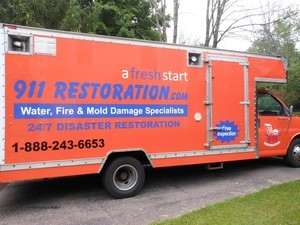 Our water damage Wayne disaster restoration specialists want homeowners to feel taken care of as soon as we arrive on the scene.
Customer service is very important to us and we will do whatever it takes to ensure that the process is satisfactory.
We will help you all parts of the water damage restoration, including filing your insurance claim. With so many years of experience working with insurance companies over the years, our Wayne flood mitigation experts know exactly what information your provider needs.
Getting you the coverage you deserve is our main goal, and you can count on us to get you that financial help.
Call our water damage Wayne emergency repair staff today, and we will get you the affordable, fast service you deserve.