Water Damage Parsippany
If the long, cold winter causes your pipes to burst, you can count on the water damage Parsippany technicians at 911 Restoration North New Jersey to come out any time, day or night, because we stay available 24/7/365.
When it comes to water disasters, our Parsippany plumbing technicians are trained to mitigate all causes of water damage, including:
Pipe bursts and other plumbing issues

Flooded basements

Crawlspace condensation

Sink, toilet and bathtub overflows

Clogged gutters and downspouts

Roof and ceiling leaks

Storm and other water-based disaster damage

Sewage backups

Fire sprinkler malfunction

Washing machine leaks

Ruptured hoses

Leaking ice machines and other refrigerator issues
We understand how important it is to get your home back up and running as quickly as possible after it has been invaded with water, so we guarantee to be at your home within 45 minutes to begin pumping our water and drying the premises.
Our IICRC certified Parsippany water removal unit is licensed, bonded and insured to implement same day services as soon as they get to your property.
So, call us the moment water damages your home and we will get the ball rolling with a free home inspection.
Know How To Properly Deal With A Frozen Pipe
During the cold season it is not uncommon for pipes to freeze, especially if you have not taken precautionary measures to insulate them before the change of the season.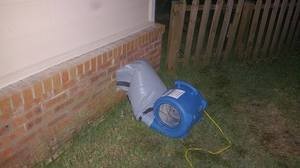 If you discover that your pipes are frozen, then you should implement thawing procedures as soon as possible. To test to see if a pipe has been thoroughly thawed, it is best to use two people.
One person should turn on the water main valve slowly, while the other person walks around the house to check if all the faucets are running properly and that no water is leaking from any cracked pipes.
Our experts recognize how challenging these times are, and that is why we make sure to help with every aspect of the restoration process.
If you do spot a burst pipe, turn off the main water valve, shut off all faucets and immediately call our Parsippany flood mitigation agents, so we can get started right away mitigating the situation.
We Make Sure That Water Damage Doesn't Dampen Your Life
When you find yourself dealing with a flooded basement it can be hard to wrap your head around everything that needs to be done to remediate the situations.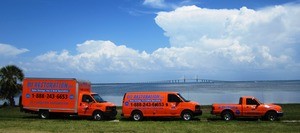 This is why you need to get our Parsippany flood cleanup workers to your home as soon as possible. When we arrive we immediately take over, allowing you to only have to worry about you and your family.
Customer service is a big part of our mission, and we take it very seriously. Making sure you are taken care of during this difficult time is the most important thing to us, and we will do everything we can ensure your wellbeing.
This includes working with your insurance company and offering your affordable prices on all of our water damage restoration services.
Call our water damage Parsippany disaster experts when you need assistance mitigating any type of water issue and we will make sure you get the fresh start you deserve today!