Important Questions to Answer When Calling a Mold Remediation Company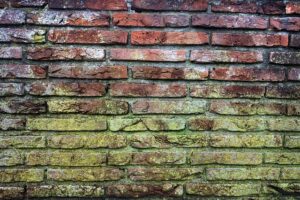 Everyone is exposed to mold, even if they aren't aware of it. Mold growth can be difficult to detect until it is too late. It can develop anywhere, whether it's your garage, apartment office, condo, or even your car, due to leaks and excess moisture. Mold spores pose a threat to everyone's health, but especially to the health of young children and the aged. This is why you should get rid of it as soon as possible and call a professional mold remediation service.
Although it's difficult for you to believe that these small spores could be extremely harmful, and you might think that a big dose of bleach would fix the problem. But the truth is that mold can cause serious damage to your property and your health. There is a lot of training and equipment involved in mold removal, and it can be a pricey process if the mold remediation service you pick doesn't do a good job of eliminating the mold and its causes.
Here are a few questions to ask a mold remediation service to ensure that you are hiring the right people for the job. If they're authentic, then they should be able to give a satisfactory answer. If not, you know the drill!
Do You Possess the Correct Certification and License?
A mold removal company's training and credentials should be verified before you sign a contract with them. To ensure your family's safety, you need a company with professionals that have been properly trained for mold removal and its causes from your house. If you want to engage with a mold removal firm, they should be able to prove that a recognized training institute properly trains their staff.
What Is Your Mold Treatment Process?
It is important to check that the mold remediation service provider you are working with is open and honest about how they plan to handle the mold contamination. They should walk you through each step and explain what is going on. If you have a mold problem, you will need to find out where it is coming from. For mold removal to take place in a sealed area, they must first seal off the mold-contaminated room. If you live in a region with certain mold removal guidelines, be sure your mold removal firm follows them.
Do You Have a Plan for Containing Mold Infected Areas?
To prevent cross-contamination, the infected regions need to be contained in a room. If the mold has not migrated to other parts of the house, this can help keep them only in the infected area. If you want to make sure it stays that way, the mold remediation service you hire will need to put the mold-infested area into quarantine. It is also important to note that mold spores that circulate in the air can spread rapidly and become difficult to remove if they are not confined. In addition, the cost of cleaning up the cross-contamination is higher.
Does Your Team Wear Protective Gear When Working Outside?
All people who enter the mold-contaminated region should wear protective gear since mold spores are damaging to your and their health. It's important because their safety and the prevention of cross-contamination are both at stake. Safety apparel should be appropriate for the size of the affected area and the task at hand as well. They usually include disposable overalls, safety goggles, HEPA air scrubbers, shoe covers, gloves, and HEPA vacuums which are considered necessary for mold removal activities.
What Is Your Disposal Method & Post-Remediation Verification?
To prevent future contamination, every mold treatment firm should have an appropriate disposal method. To avoid cross-contamination, they must take precautions when removing the contaminated materials. To prevent mold spores from spreading throughout your house or office, they mustn't throw away moldy things unguarded. A good mold remediation service provider will be sanitizing the material, double-bagging them, or HEPA vacuuming them before they leave the restricted area is the best method to ensure your and everyone's safety.
Do not accept a response like, "Do not worry, this is our everyday job," because documentation and accountability are crucial for your safety. You need to make sure that the contractor will test the air in and around your house to assess the location and extent of the mold problem before the remediation process. After removing the mold, it is just as crucial for them to conduct that same test to guarantee the job has been done properly. As a homeowner, it is your responsibility to ensure that there are no obvious signs of mold, persistent odors, or health issues.
Does Your Company Offer a Warranty, Referrals, and a Plan for Remediation?
There should be some sort of warranty offered by a professional mold remediation service, and you should read, understand, and negotiate all the terms and policies beforehand. You can also ask them to give you a written remediation strategy so you what is happening and can file a claim if they do not follow it. Ask the company to provide proof of their work and referrals. You should make a list of references and call them to find out how the contractor handled the work.  Any honest business will not have anything to hide and will supply images and referrals for proof with no problem. Therefore the remediation team may capture a few pictures of the process at your place as well.
911 Restoration Of North New Jersey
We are sure that the given questions to ask a mold remediation service would be of great help! If you are looking for reliable mold removal services that will answer all these concerns, look no further than us!
911 Restoration of North New Jersey takes mold very seriously, and we deal with it swiftly. To understand more about the mold removal process, give us a call now.