The New Jersey Weather & Home Restoration Companies: How to Pick the Right Expert?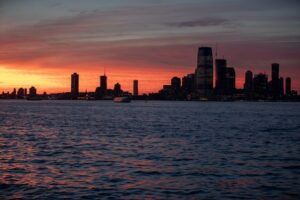 New Jersey was dubbed the 'stormiest places in America' this year, and we can expect more rainfall in the coming months. Hence, you might want to learn how to choose a reliable home restoration company.
Hiring the right company will ensure that you receive immediate support in your time of need from experienced professionals.
This article lists important qualities that allow the best home restoration experts to stand apart from average service providers.
Let's have a look:
#1. Hire Qualified Home Restoration Experts
A regular handyperson will only resolve superficial issues and damages.  Due to this, you might have to call them again for continuous repairs long after the storm lifts. Hiring trained professionals put an end to this back and forth.
At 911 Restoration of North New Jersey, our team undergoes specialized training that meets all industry standards. We have ANSI/IICRC certified technicians on board who know how to tackle minor and major challenges faced during severe weather conditions.  They use their expertise to utilize industry-grade equipment and resources during restoration.
All this helps erase all signs of destruction and enable them to return your home to pre-disaster conditions. That, too, at a more efficient timeline than average maintenance specialists.
#2. Trust Local Knowledge & Check Credentials
Learning how to choose a home restoration company will come with experience. We recommend scouring the local market to get a general idea of the prices and services offered. This practice will help you eliminate scammers and pricey practitioners when they come knocking on your doorstep.
Besides this, you should hire home restoration experts with a solid background.  Professionals with good reviews and promising connections are better than first-timers. These tiny details offer a sense of security when you bring technicians home.
At 911 Restoration of North New Jersey, we go above and beyond for our clients. More importantly, we hired local experts as business partners to ensure that you receive assistance from professionals that know your area, weather, and infrastructure.
#3. Trust Companies with 24/7 Disaster Recovery Service
Home restoration experts act as first responders for your homes. We run a 24-hour service to ensure that we are there for you during emergencies. Having us on speed dial ensures that you can seek help during unexpected situations as soon as possible.
911 Restoration of North New Jersey fits this requirement by reaching your place within a 45-minute timeframe. Our quick response limits the danger and prevents the situation from escalating. Additionally, our 24/7 service allows us to help you, during rain and shine, at all hours of the day and night.
#4. Keep Insurance Support as an Option
When tragedy strikes, greedy service providers might exploit you. They might ask more than the market value or decline insurance coverage. These practices can put a strain on your finances.
Reputable restoration companies in New Jersey will never take advantage of you. They will work with your insurance coverage and try to set a fair budget for restoration.  911 Restoration of North New Jersey supports these stances.
You can negotiate the details with your designated contractor before our water restoration services begin. In addition to this, we can help you collect evidence to support your insurance claim.
For instance, we can help:
Identify the primary source of storm damage
Explain the extent of destruction
Share photos of the damage sustained
These things maximize your chances of receiving reasonable coverage for your property loss. Once that happens, we send our bills to your insurance provider.
What More Should You Look for?
Storm damage can often cause electrical fires, mold growth, and sanitation issues. Therefore, you should contact home restoration experts that can handle these interconnected problems. Hiring the same contractor ensures that you have the same people working with you from start to finish. It will result in more personalized and cohesive solutions.
911 Restoration of North New Jersey fits this requirement to the T.  Our company provides turnkey solutions under disaster recovery services.
These include services like:
Water damage restoration services
We conduct a detailed inspection of your home and targeted areas to determine which of these services best fits your needs.
The Bottom Line
In conclusion, knowing how to choose a home restoration company has multiple advantages. You manage to find trusted service providers, who offer immediate restoration services after the storm. They can also extend support against fire and smoke damage, mold infestation, sewage overflow, etc. Additionally, they certified training and specialized equipment ensures that nothing gets left to chance.
We tick all the boxes from this checklist. With us by your side, you can expect practical solutions developed around your unique situation.
Would you like to book a home inspection? Contact 911 Restoration of North New Jersey for assistance restore homes after all types of weather damage.