How Smoke Damages Electronics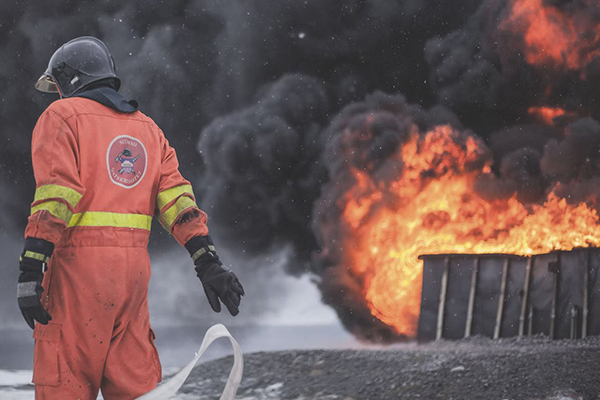 We're all aware that a fire can do a lot of harm, but what about smoke? If there aren't any flames present, can smoke still cause damage?
It includes a variety of chemical substances that may harm electronic devices such as televisions and audio devices etc.
Smoke may quickly destroy sensitive and delicate circuits in electronic devices. It's important to remember that this kind of damage may occur without a fire! Even a smoke-filled house may damage electronics and cause diseases, even from a tiny kitchen fire.
Is there a more precise explanation for this? Is smoke damage to electrical devices inevitable? Is it possible to restore the damaged devices? Recent studies have discovered that you can prevent smoke damage if you take proper measures.
How Smoke Damages Electronics?
Smoke damages electrical components by heating them, resulting in malfunction. These parts end up coated in a dark-colored coating and these particles also enter the internal components' system.
A magnetic and insulation charge is created when electronic components are coated with black film and do not get enough cool air. Therefore, it causes short circuits and overheats as a result.
Soot accumulation is also a source of damage since it is driven about by the smoke and comes into contact with whatever it comes into contact with. It'll continue to disperse as it travels to lower temperatures. The smoke also includes acidity that may corrode metals and discolor them, causing them to break down and decompose.
However, when the fire has been put away, its toxic smoke may utterly ruin electrical devices. Short circuits are caused by the corrosive effects of remaining soot and smoke on electronic components. Such damage may still occur even after a minor accident where the flames can't affect the electronics.
Soot may irreversibly discolor surfaces, including ceilings, floors, and devices. When the region is damp, it makes the soot extremely acidic.
How to Identify the Symptoms of Smoke Damage?
If you see any of these symptoms, it's likely a fire has harmed your electronics. A few weeks to months following a fire, some damage will be visible. Switch off and disconnect the device when you observe any of these symptoms.
When you turn them on, they emit a smoky odor.

Whenever used, they become hotter than usual.

It sounds like a searing or an electronic buzz is heard.

Constantly experience the hum of electricity.
Which Electronic Devices Are Damaged First?
Any electrical item may be damaged by smoke. However, video game consoles, PCs, and Blu-ray or DVD players are most often affected by smoke. The massive cooling vents on this equipment make them sensitive to smoke damage. These vents, however, enable smoke to enter the circuit.
It is less probable that smartphones and smartwatches will be damaged by smoke because they lack significant vents. The headphone connector and USB charging port are the most vulnerable areas. Soot and smoke marks may be seen on both the casing and the display.
How to Cleanup Electronics After the Damage?
If you don't have the vital kit and understand, you might end up damaging or sometimes even destroying your electronics while trying to fix smoke-damaged ones. One of the most important things to remember is to never wash them with water and soap. They may catch fire or even short circuit as a consequence. Using the following instructions, you may recover your electrical devices after an accident.
Turn Off or Unplug Any Electronic Devices
Following a fire, one must immediately switch off and disconnect any electronics devices. Once the fire damage has been controlled, keeping the electronic components from overheating is essential.
Get Them Checked Out by a Restoration Company
Bring or show any electronic appliance to a qualified restoration service whenever possible. The team will thoroughly inspect the damaged electronics then restore them to their previous state.
Replace or Repair Damaged Electronic Components
.
You can restore or repair damaged electronics if required. That's a little more expensive than just buying a new item in certain situations. Contact a professional for advice on what you can do.
Restoring Electronic Items With Fire and Smoke Damage
Overheating may damage electronics beyond repair in some instances. When the item has burn marks, a thick layer of soot, or molten portions, you must throw it away. If they are carefully restored, one can sometimes save many electronics from fire and smoke damage. It's worth the effort since the restoration fee is usually less than the purchase price.
The 911 restoration of North New Jersey offers the best service in town, and they can get you rid of the following damages:
Layers of smoke.

The residue of alkaline.

Dust residue.

Waterflood or damage.

Professional cleanup service.

Operational and environmental pollution.
Useful Tips
Your hard drive is the most vital component. Such files include all your personal information; therefore, removing them from any area with smoke as fast as possible is essential.

You'll need a converter to save the hard drive manually.

Batteries may catch fire if they aren't changed.

Think about buying backup software to protect the user's files in the case of smoke or fire damage.
The Bottom Line
Contact 911 restoration of North New Jersey for more details on the harmful risks of smoke! We're here to assist if your house has been damaged by fire or smoke in any manner. 911 restoration will help you ensure that your electronic equipment is operating correctly.