Can I Stay In The House During Water Damage Restoration?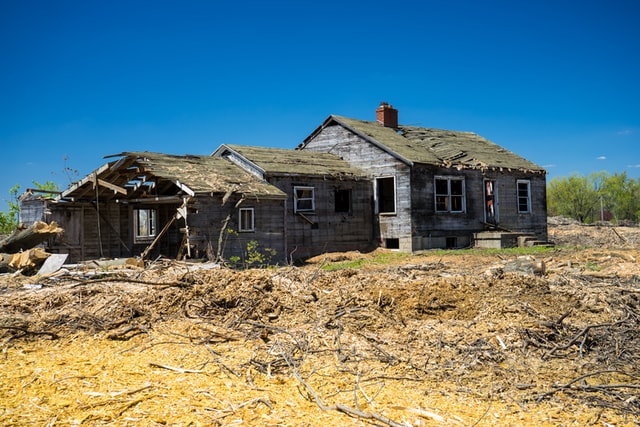 When that relates to floods, nature and the weather can be a dangerous and unpredictable planet. According to the CDC, millions of houses in the USA have been impacted by floods due to overflows over the past centuries. Flood damage may be quite damaging and costly depending on the circumstances; when left untreated, it may result in mold growth, which can be extremely bad for your health and that of others, which is why we recommend opting for water damage restoration in North New Jersey. Residents in the area wondering about the safety of staying in their houses during water damage restoration, this blog is for you! 
After surviving water damage, you must consider the operation of water damage restoration to fix your home. However, beginning this procedure unavoidably raises the issue of the safety of staying in the house during the process. A variety of considerations must be made when deciding between relocation and staying put.
There are a few things to consider before deciding whether you can keep on living in your present residence:
Which Areas Need Water Damage Restoration?
If the flood damage occurs in unused bedrooms, you can remain in your house without fear of being displaced. Supplies for your daily activities might not be available if your kitchens or bathrooms are undergoing renovation.
Do You Know What Kind of Water Was in Your Home?
The damage might not be so bad if it's mainly freshwater from washing machines, water heaters, and sinks. Contaminated or dirty water may contain harmful elements that might put your loved one's health at risk.
Is Your Family Ready To Deal With Restoration Processes? 
The water damage restoration consists of several phases and might take many weeks to complete and finish. You might be able to continue living at home if you're fine with the noise of water removal workers arriving and departing. Furthermore, water damage restoration may pose a significant risk and cause significant trouble when you have pets or children.
Is There a Threat of Mold Growth in Your Home?
In the event of water damage, germs and mold may begin to form within a week of the incident. As a result of these pollutants, you might need expert mold remediation. The expert must assess whether the development of mold is harmful to your health and that of your loved ones.
What Should You Do?
Your house is a safe haven, but a storm or a burst pipe may transform it into a catastrophic area. No matter how little the damage and loss, it is devastating to replace any items that make your home a house, and the flood damage remediation procedure may take several weeks. The following methods will assist you in maintaining your health during the treatment.
Make a Safe Environment
If you still have an unaffected bedroom in the house, consider making it your haven from the outside world. If you have a restoration team in your house, your haven may be a hotel, Airbnb, or another house.
Make the First Move
You must hand over mold removal and water damage restoration in North New Jersey to experienced specialists like those at 911 restoration. Throughout this period, you may begin planning how you would like your house to be after it is completed. For instance, it could be a perfect time to switch up the color of your walls or your wallpaper. Think about what type of tiles you want to use if your flooring requires changing. You may also begin shopping for new equipment, home furnishings, and other goods that you will need to replace those already in use.
Plan a Vacation
Shopping for commodities and new goods may be extremely entertaining. Be sure to plan some extra hobbies to get yourself out of the home and serve as a pleasant distraction while you are doing so. When it's within your financial means, it is an excellent time to take a trip. Make plans to go to the cinema, golf, have a BBQ, spend time with family and friends, or do anything else to get your brain off of the stresses at work and house.
The Bottom Line
If you are searching for water damage restoration in North New Jersey, click on the link to contact us!
Even if your house is good to stay in during the water damage restoration process, it's critical to treat the issue right away to avoid further damage and other medical risks. A free quote from 911 restoration North New Jersey at (862) 801-3104 is provided to everyone who needs rapid, dependable, and complete water damage restoration.