Feeling Safe with 911 Restoration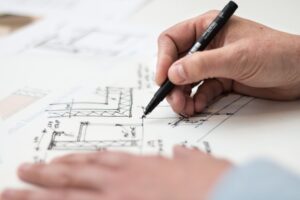 911 Restoration was built around the idea of providing a sense of security to all our customers. To ensure we achieve our goal, we work with community members in the field and allow them to open a local 911 franchise to provide home restoration services to our clients.
This business model has been incredibly successful for us. Community members are more involved within their respective communities, and our home restoration experts provide them with the necessary training and resources to make things work.
To help you understand how we add security to your lives, we want you to know who we are.
Who We Are
911 restoration is a home restoration service that helps recover, restore, and repair your private or commercial properties. We have several areas of expertise for damage control and restoration, and our home restoration experts in NJ will keep both your mental and physical health in mind while offering their services.
How We Help You Feel More Secure
To stand apart from our competitors, we add some extra care to all our customers. You will feel cared for and secure as we help restore your property. Following are the key ways in which it happens.
1.    Detailed Water Restoration Services
Our water restoration services are one of a kind. We understand how much your home means to you and our technicians keep this in mind when working on water damage restoration, especially after floods or storms.
We prioritize your safety above everything else and, if we detect damage that can put you in harm's way, we offer targeted home restoration services to make your house perfect again.
Our expertise is such that you might find your home looking even nicer than it did before the flood.
2.    Fire Damage Restoration and Structural Security
Fire is devastating because it can wipe away most of your belongings within a short period. It can be an emotionally tense moment, but our teams will do everything they can to salvage as many of your memories as possible.
Fire damage is also notorious for causing extensive structural damage, making your building unsafe for you to live in. We carry out detailed assessments for both interior and exterior damages and check for stability for your safety and peace of mind.
Once we have the data, our teams work on repairing and restructuring the house until it is damage-free and secure for you to move back into.
3.    Mold Removal to Prevent Infestations
Usually a sign of water damage, mold formation can result in damage in its own right. Mold formations become infestations if ignored and cause a variety of problems for your house's structure and your health, especially if you have a mold allergy.
To prevent you from getting a fungal infection in the house, our IICRC certified technicians remove mold traces, clean up the mold, and find the location of the water leak. This water leak is a threat to your security because it will not only cause molding but will become a hub for several diseases.
Therefore, we will work diligently to get the damage repaired.
4.    Sewage Clean-up for an Infection Free Home
Sewage buildup is not only disgusting, but it can also be dangerous. Sewage blocks water flow, and the stagnant, dirty water allows bacterial and viral diseases to start forming and strengthening.
Because of the nature of its inconvenience, sewage clean-up is categorized as an emergency, and our teams will reach you within 45 minutes of you calling our helpline number, (862) 801-3104.
Our teams use powerful professional cleaning material and tools to remove the blockage and clear the area to keep you and your family safe from pathogens.
5.    Sanitization and Disinfection to Prevent Disease Spread
Sanitization and disinfection are a part of each of our services because each damage leaves behind either biological (bacteria/germs) or non-biological (soot) elements that present health risks for you and the community.
911 Restoration's home restoration experts in NJ are IICRC certified and thoroughly trained to know and implement CDC guidelines when performing disinfection.
While the process will make your property unavailable for some days, especially in the case of biohazard presence, your property will be safe for habitation after we have taken the necessary sanitization measures.
6.    Commercial Restoration to Help your Business Thrive
Finally, our home restoration services extend to businesses and help them make their business look like a breath of fresh air. Our restoration will focus on making the business safe and take everything you say into account.
After conducting our assessment, we will help identify potential areas for improvement and highlight any structural problems that need dealing with.
Towards the end of our work, your business will look and feel completely different!
In a Nutshell
911 Restoration has always centered on communities because our home restoration experts believe in kindness and creating a safe and secure environment for our clients. Our home restoration services will always focus on going the extra mile for clients because we are committed to bringing you joy.
If you need home restoration services or have questions, call us at (862) 801-3104 or contact us using this link.