Water Damage Sussex
In the event you find water damage in your home or office, you can count on the water damage Sussex team with 911 Restoration of North New Jersey to arrive with solutions within 45 minutes of your call.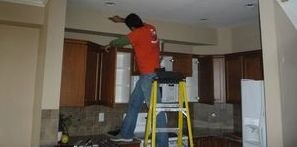 A water damage incident can happen at any moment and for any reason, and that is why the water damage Sussex team is available 24/7/365. We have dealt with and remediated many homes and businesses that suffered water damage due to a:
Pipe burst
Roof leak
Flood water from a rain storm
Tangled appliance hoses
A/C and sprinkler malfunction
Fire damage
We understand acting quickly is vital upon discovering a water leak, so once you call our office, a project manager will schedule the same day appointment and dispatch a water damage Sussex technician to the site of the disaster within 45 minutes of your call.
Upon arriving, your water damage or mold removal Sussex technician does a thorough walk-through of the property and conducts a free inspection to locate the cause of the leak and assess the severity of the damages.
Our water damage and mold removal Sussex techs ensure we address each of our customer's concerns is a priority for us, because once you have answers you will have peace of mind.
At the first sight of a water leak or mold, call the water damage and mold removal Sussex team today!
Our Team Will Be There For Your Mold Removal Needs
Our mold removal Sussex technicians understand the importance of attending to a water leak as soon as possible. Water invasion is an issue that has widespread consequences and the longer you wait to implement repairs, the more structural damage you will have.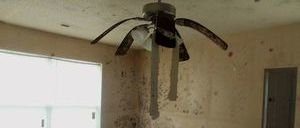 One of the biggest issues that our mold removal Sussex specialists have seen with stagnant water is the concern of mold. It takes no less than 24 hours for water to become contaminated with fungus and bacteria, especially if it is in a dark and unventilated area. As the mold removal Sussex techs have witnessed, within 48 hours, mold spores start to get released into the air and over time it can cause respiratory problems.
Our mold removal Sussex specialists are IICRC certified and have the specialty training to detect mold and to safely dispose of it.
Using industrial strength machines, industrial strength cleaning solutions state of the art drying equipment and advanced technology to detect hidden waters and mold, there is no job we can't tackle and no disaster we can't remediate.
When you decide to work with the mold removal Sussex team, you get long-term solutions, a comprehensive plan and a home that is restored better than its original condition.
Selecting the Right Restoration Company
As leaders in the restoration industry for over three decades, we are proud of the customer service we deliver. You will never have to wait to reach us, we are there for our clients from the initial walk through to the final coat of paint.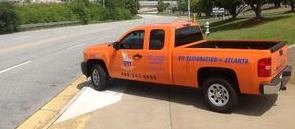 The water damage Sussex specialists understand that this is a stressful time in your and your family's life, our water damage Sussex team goes the extra mile to alleviate any stress. We even offer to handle your insurance claim submission, so you don't have to worry about chasing down insurance agents or meeting with adjusters.
We work with most insurance companies and we work hard to obtain the most coverage out of your homeowner's policy. We have your back!
If you come home to a flooded kitchen or notice a water stain on your ceiling, call the water damage Sussex technicians with 911 Restoration of New Jersey.