Storm Damage North New Jersey
If a blizzard causes wind damage in your property, you can contact the storm damage techs at 911 Restoration of North New Jersey and they will be there to help you even if a snowstorm is raging outside.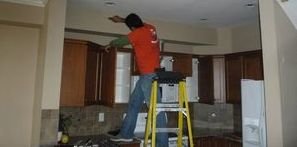 We do not want you to hesitate to call our storm damage pros, because even if you discover water damage in the middle of the night, we still guarantee to arrive within 45 minutes.
Our service agents are available 24/7/365 to take your call and dispatch storm damage experts to your home. Call us at 862-801-3104 and allow us to provide a free visual inspection.

Our professionals work with IICRC certified technicians to help you with any damage from a storm like a nor'easter. The traits of a storm of this magnitude include:
Nor'easters are usually formed by the combining of several smaller storms

Thick, dark clouds form in the lower atmosphere
Freezing temperatures
Heavy rainfall is common
Hurricane level wind gusts can be created
After the extent of the work is determined our storm damage North New Jersey professionals will start same day flood cleanup services right away. So, call us as soon as you notice water damage to your home or business so we can begin emergency home repair services.
We Will Assist You With Any Snowstorm Damage Repairs You Need
When nor'easters form they usually cause a significant amount of snowfall, and New Jersey is one of the areas that is known for receiving high amounts of snow.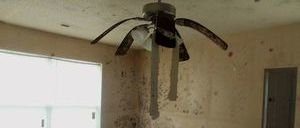 This snow is typically wet and heavy, so when it piles up it puts a great weight on whatever surface it is resting upon.
If the snow lands on power lines the weight of the ice can cause them to fall over, which can create power outages. The wet snow can also build up on tree branches which can then break and knock over power lines, causing massive blackouts.
Your home may also experience water damage from the wet snow piling up on your roof. It can seep through any cracks in the roof or foundation, causing leak damage and flooding.
If you begin noticing signs that water is leaking into your home or business, you can call our technicians and they will come out to your property to begin making repairs, even if a blizzard is raging outside. We never want to make you wait for assistance when you are caught in a snowstorm, so call us as soon as you notice any signs that you might be in need of emergency home repair services. Call us at 862-801-3104 and see how we can help.

Our Storm Damage Pros Will Provide You With The Attention You Deserve
When we arrive at your home we will go out of our way to treat it like it was our own. We understand how nerve-wracking it can be to have strangers in your house, and we are mindful of the circumstances.

Our storm damage North New Jersey crew want you to think of 911 Restoration as your extended family because we will go the extra mile to treat you with respect and compassion.
Dealing with snowstorm damage in the household can be overwhelming, but with our storm damage agents on the job you can sit back and relax while we literally do all the work.
Not only can you count on our storm damage experts to restore your home back to the condition you know and love, but we will also guide you through the insurance process.
Our storm damage unit has worked with all types of insurance companies over the year and we have seen many different policies. We will go over yours with you and even file your claim for you to be absolutely sure that you have submitted all the correct information.
Call our storm damage techs at 911 Restoration of North New Jersey today and we will make sure you get affordable and efficient storm damage restoration. Call us at 862-801-3104