Snow Storm North New Jersey
Home and business owners can turn to the snow storm pros at 911 Restoration of North New Jersey for top-notch blizzard remediation and snow storm damage repair.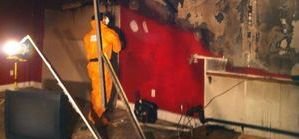 Our techs are available 24/7/365, making it possible for you to contact the moment a bomb cyclone begins damaging your home or business.
You can contact us as soon as you notice signs of leakage or flooding in your property, and our professionals will be at your door within 45 minutes, no matter how intense the blizzard outside may be. Call us at 862-801-3104 and allow us to provide you with a free visual inspection.

Our snow storm North New Jersey crew works with IICRC certified experts in order to provide same day storm damage eradication services that deal with issues that include:
Heavy snowfall
Rain storms
Strong winds
Freezing temperatures
Frozen pipes
Flooded basements
Frozen doors and windows
Roof leaks
Pipe Bursts
Call our unit when a bomb cyclone damages your home or business and we will make sure you are taken care of during a blizzard.
We Will Be There For You When A Bomb Cyclone Affects Your Property
Our techs know how overwhelming it can be when you are faced with a bomb cyclone. By understanding how this type of storm can affect your home and knowing how to react to those damages, you can feel more at ease.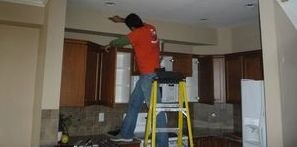 We will do whatever it takes to ensure your emotional wellbeing throughout the entire blizzard damage remediation process, including providing you with a free inspection of your property.
The high winds that a bomb cyclone generates can cause damage to your home's exterior and even cause debris to fly into its structure. Heavy snowfall is also created by this type of blizzard, which can lead to water damage.
Our professionals are licensed, bonded and insured to provide you with the assistance you need to fully recover from any type of damage created by a bomb cyclone. So, call our snow storm North New Jersey experts today and we will go the extra mile to remediate even the most extreme blizzard damage. Call us at 862-801-3104 and see how we can help.

Our Experts Will Take Control of Any Snow Storm Situation
It is important for our crew to assert their skills and knowledge about blizzard damage once we arrive on the scene of any snow storm situation.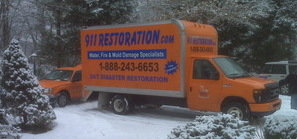 Along with quickly and efficiently completing all aspects of the blizzard damage remediation, our snow storm North New Jersey unit will assist you with the financial side of the repair work as well.
With so many years working with insurance companies, we know what information they need to properly process your claim. In fact, our pros will file the entire claim for you.
So, for the most thorough repair services during a bomb cyclone, call our snow storm techs at 911 Restoration of North New Jersey today at 862-801-3104.